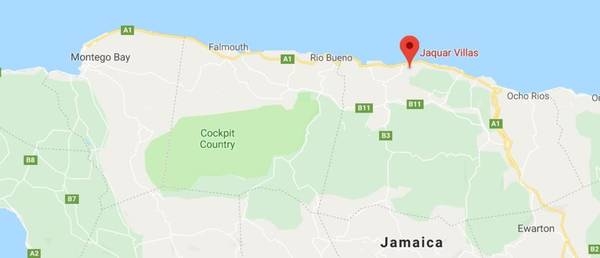 Runaway Bay, Jamaica is a safe, lush, upscale area of Jamaica where no crime happens and everything is secure. A beautiful resort town!
Montego Bay Airport (to the left in picture) is your entry point to Jamaica. A 1 hour bus ride takes you to the Gaia Sagrada Magic Mushroom Retreat in Runaway Bay.
Your retreat fee includes the round trip bus ride to the airport. Just tell us your arrival time and date and we'll pick you up! See Traveling Here.
Jaquar Villas Retreat Center